Your local Honda powersports dealer!
To contact us for more information please email info@teamhonda.ca
We are your friendly Team Honda powersports dealer supplying you with all your Motorcycle, ATV, Side by Side, Snow blower, Lawn mower, Tiller, Trimmer and Marine Outboard needs!
We understand the unique needs of our customers and specialize in finding the right machines to help you with any job. Our powersports specialists are continually training and educating themselves on the benefits of owning a Honda machine for life in our area.
We know Honda makes sturdy, reliable and powerful machines. Honda is a leader in terms of engineering and building machines made to last a life-time. Honda never stops looking for ways to improve their Motorcycles and ATVs: they work to maximize power, sharpen handling, minimize weight and optimize fuel efficiency - all with YOU, the rider in mind.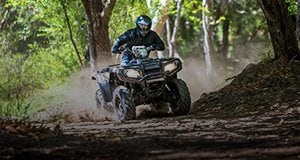 One of the most significant advantages to choosing Team Honda, is knowing that you can continue the joyful experience of owning a Honda product with our support over its lifetime. You know your Honda will be taken care of thanks to our small engine technicians using only Genuine Honda parts!
Whether you own a Honda vehicle, Motorcycle, ATV, Outboard Motor, Lawn Mower, Tiller, Snow Blower, Water Pump or Generator remember that they are all supported by the same family that built them. Whenever you need us, we are here to ensure you can continue to enjoy any Honda product or service.
To contact us for more information please email dwalker@teamhonda.ca